Orbis™ polyurethane foam
New Flexible Revitalized foam using polyol derived from 'end-to-life' mattresses


Orbis™ foam from Vita is Europe's first flexible polyurethane (PU) foam made with raw materials sourced from recycled post-consumer foam mattresses. The main driver behind the development of Orbis™, and other sustainable foams produced by The Vita Group, is to create a circular economy. For Orbis this means preventing post-consumer products from ending up in landfills or being incinerated, thus creating a fully circular product.
The Vita group is adding a new revolutionary foam into a collection of sustainable PU foams, a new flexible PU foam solution made from polyols, which are sourced from recycled post-consumer foam mattresses. The resulting polyol partially replaces the petrochemical-based polyols used in producing standard PU foam.
Circularity in action, built for comfort
The main objective behind the development of Orbis and other sustainable foam at The Vita Group is to create a circular economy for PU foam products, so they don't end up in landfills and incineration. The Mattress Recycling Program from our partners aims to recycle up to 200,000 post-consumer mattresses a year in and help address the problem of waste landfilling and incineration. The recycled PU Foam mattresses are processed using H&S technology which converts the foam back into a base raw material that Vita can use in its production of brand-new foam for many applications including mattresses, pillows, furniture and seating. The foams produced from this 're-polyol' will have similar properties to products based on 'virgin' raw materials and can be used in all applications.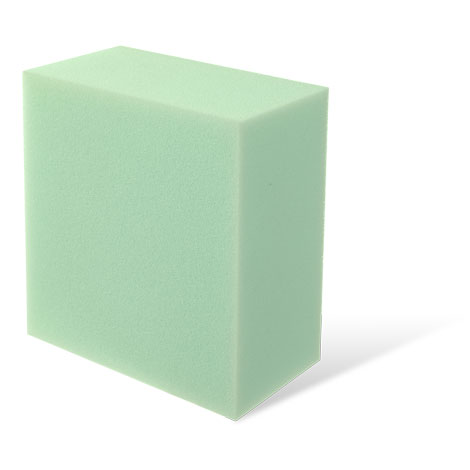 Technical information
| | | | |
| --- | --- | --- | --- |
| Type | Density kg/m3 | Hardness kPa | Colour |
| 30RF ORBIS™ | 30 | 4,2 | Leaf Green |
| 30RS ORBIS™ | 30 | 3,3 | Leaf Green |
| 28RF ORBIS™ | 28 | 3,3 | Leaf Green |
| 24RF ORBIS™ | 24 | 3,4 | Leaf Green |
Awards and International Recognition
The Vita Group, Europe's leading flexible foam solutions provider, has won two prominent awards at the world-leading furniture trade fair Interzum@Home 2021 and UTECH 2021 in recognition of its sustainable foam innovations.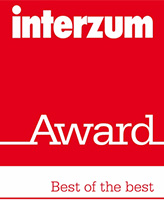 Roll packaging
Uncompromising quality
Truly sustainable
Countless lifecycles
Ventilation
Comfortable
Interested in our foam solutions?
Contact us.